Become an Addiction Awareness Facilitator
and Make a Difference in Your Workplace or Community
Break the Silence…
Start with Lunch
Training Addiction & Recovery Professionals Worldwide since 1996
Wednesday January 5th 11am-1pm ET
First Live Online meeting with Facilitator Isabelle Wettergren Addiction Awareness
Wednesday January 12th 
Self-study week
Wednesday January 19th 11am-1pm ET
Second Live Online meeting with Facilitator Isabelle Wettergren Addiction Awareness
Wednesday January 26th 11am-3pm ET
Third Live Online meeting with Facilitator Jesse Harless Facilitation Training
Wednesday February 2nd 10am-1pm ET
Fourth Live Online meeting with Facilitator Jesse Harless Resiliency Training
Wednesday February 9th 7pm ET
Fifth Live Coaching call with Jesse Harless (Optional)
First FOUR Live Sessions are mandatory for successful completion of the program.
Book Now for the January 2022 Class
You may participate in the special CFAA Program  for the discounted price of only
$1497*
.
*Last cycle offered at this price
Now offering NAADAC, National Wellness Institute (NWI) and SHRM Educational Hours. See purchase cart for options.
Substance misuse costs the US Economy $740 billion annually. Businesses and communities bear this cost in lost productivity, absenteeism, turnover, accidents, theft, healthcare, insurance and compliance costs.
Over 70% of illicit users are in full or part-time employment and most users don't seek help for their problem leading to suffering in families and communities – the main reason for this silence is STIGMA.
Yet, addiction is preventable and treatable.
The missing piece surrounding addiction is a safe and proactive conversation.
Learn how you can become a Certified Addiction Awareness Facilitator and have IMMEDIATE and POSITIVE IMPACT in your workplace or community.
Do You Want to Learn How You Can Guide Safe & Comfortable Workplace Discussions About Addiction?
According to the U.S. Center for Disease Control and Prevention (CDC), Awareness and Health Education are proven Universal / Primary Prevention strategies. Such strategies are the most cost effective and have the greatest impact on reducing specific health problems across people in a defined population. Effective Awareness efforts reduce risk factors and promote protective factors which strengthen individual knowledge, skills and attitudes.
The missing piece in prevention efforts for substance misuse has been an effective strategy to reach a broad Adult population in both community and workplace settings. Current prevention funding is targeted for children/ youth or for specific substances.
Watch this short video on Stigma of substance Abuse
Book Now before the class fills up
You may participate in the special CFAA Program  for the discounted price of only
$1497*
.
*Last cycle offered at this price
Introducing the Certified Facilitator in Addiction Awareness training program
The Certified Facilitator in Addiction Awareness course is designed to equip Addiction-Aware and Recovery-Minded People through innovative prevention training to maximize their potential to become a Resource and Force Multiplier in saving lives, helping families, and strengthening businesses.
Facilitators may include, but are not limited to, persons that identify with the following roles: Coaches, Counselors, Health Educators, HR, Wellness and Healthcare Professionals, and other Recovery Peers and Advocates
Here's What You're Going to Learn:
Course Overview:
By the end of the
Certified Facilitator in Addiction Awareness
training, you will be able to deliver an engaging business or community presentation that quickly reveals the truth about addiction.
You will be able to invite participants into authentic conversation and experiential learning surrounding the breaking down of stigma and silence around addiction issues.
Students will earn Certification and access to use a practical, engaging Addiction Awareness 'Lunch & Learn' Presentation and related materials. The course content is presented in three parts:
1. Addiction Awareness
2. Professional Facilitation Skills
3. Resiliency Training
Students share content and resources designed to reduce stigma, overcome myths, build resiliency, and promote conscious choices about alcohol, drugs and other risky behaviors. Students will identify, engage, deliver content, and follow-up with a range of community groups and businesses.
Upon completion of Addiction Awareness Facilitator Training, participants will be able to:
1. Communicate the Potential of Awareness to reduce the costs and impact of Addiction.
2. Understand the Stages of Change Model and its application to Addiction Recovery.
3. Identify the hidden costs and impacts that substance misuse disorders and addiction have on individuals, families, and the workforce.
4. Learn the four stages of Addictive Behavior and how personal knowledge, values and behaviors can influence, prevent and reduce the risk and cost of addiction in each stage.
5. Create an environment that encourages safe and comfortable discussions about Addiction.
6. Learn to use an active learning model based in Appreciative Inquiry to stimulate and engage participants.
7. Identify and present the Addiction Awareness "Lunch & Learn" presentation to a business or community group, including follow up with host and participant evaluations for ICARE.
8. Direct all participants to Resources provided by ICARE the International Center for Addiction and Recovery Education.
Here's What We'll Be Covering in Each Part…Module Overviews
Part 1: Lunch and Learn Content
What addiction is and is not
Costs and consequences of addiction
Costs of addiction in the workplace
Stages of addiction
Disrupting stigma
Part 2: Delivering Your Content
Use active learning to stimulate and engage participants. Deliver your content using a model that is:
Strength-based and grounded in Positive Psychology
Present & Mindful rather than Abstract or Lecture focused
Uses Appreciative Inquiry, Neuroscience and Experiential Learning Theory
Part 3: Resiliency Training
Experience additional training on building resiliency in recovery
Learn to deliver a Resiliency Workshop
Here's EXACTLY what you'll get when you register for the Certified Facilitator in Addiction Awareness course:
1. Training includes: Full Participant Guide and Ready-to-Use Materials
2. Facilitators also Receive: Introductory Membership in iCoachRecovery, Participation in Closed Facebook Group, Discounts on Other Certification Programs
3. 14-hour CEU Training Live Online
4. Certification as an Addiction Awareness Facilitator through the IAPRC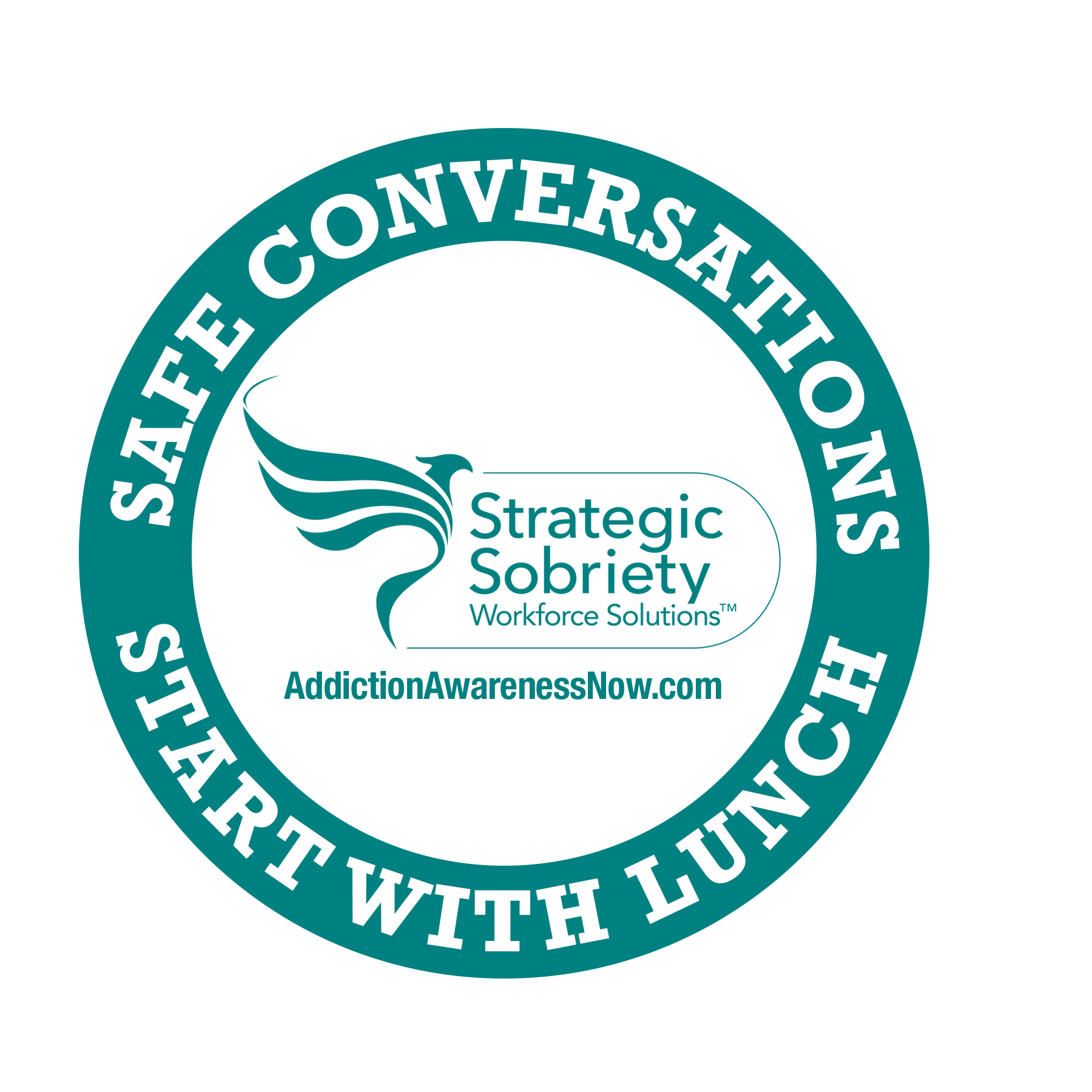 Break the Silence…Start with Lunch
Become a Certified Addiction Awareness Facilitator and Together We Can:
Reinvent the Conversation about Addiction
Optimize Best Practices from Wellness, Prevention & Recovery
Build Resilience, Change Lives, Families, Businesses & Communities through Practical, Engaging & Safe Conversations
Raise Awareness and Break the Silence Caused by Stigma
Book Now before the class fills up!
You may participate in the special CFAA Program  for the discounted price of only
$1497*
.
*Last cycle offered at this price
IAPRC – International Association of Professional Recovery Coaches, NAADAC provider #81888, Select CCE's from ICF – International Coach Federation, Canadian Council of Professional Certification, FL Certification Board #22, Florida Board of Licensed Social Workers, Mental Health Counselors, Marriage & Family Therapists #50-27934