ICARE International Center for Addiction
and Recovery Education™
25+ Years Bringing Together People and Processes to Overcome Society's Challenges
email: info@icare-aware.org
Coming Soon!
40 Hour Peer Recovery Support Program
with
Live WRAP® Training!
Dr. Jean LaCour welcomes you to ICARE
ICARE was founded in 2020 as a response to the surge in substance misuse and addictive behaviors arising as a Pandemic within the Covid-19 Pandemic.
The International Center for Addiction and Recovery Education is known by the acronym ICARE. It is the brainchild of Dr. Jean LaCour and is the parent organization to a trio of credentialed divisions.
Together, these THREE entities below provide professional training programs to solve the growing global problem of addiction in individuals, families, communities, and the workforce.
ICARE Center of Excellence (COE) includes an accomplished leadership team, a shared platform, diverse approaches and modalities, relevant credentials, and best practices in workforce development through Addiction and Recovery Education.
Workforce Division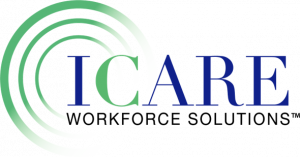 Established 2020
Serving Companies to Avert Risk, Enhance Employee Performance & Addiction Awareness
Professional Coaching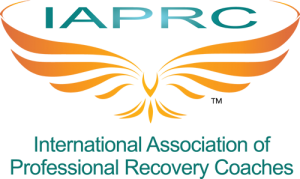 Established 2013
Providing Training in Recovery Coaching, Life Coaching & Addiction Awareness Facilitation
Continuing Education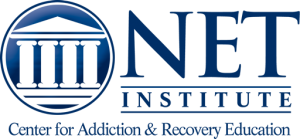 Established 1996
Offering Training in Clinical Counseling & Recovery Services to Encourage Emotional Sobriety
Strategic Partners & Endorsements
I've known Dr. Jean LaCour personally for over four decades and greatly esteem her as a pioneer and international thought leader in the field of addiction recovery. Her passion is unmatched for helping individuals and families facing addiction. 
In fact, she originated some of the most respected professional training programs in the field—equipping counselors, professional coaches, pastoral teams, peer coaches and recovery support staff to effectively serve in the addiction field. 
Dr. Jean is a champion and advocate I wholeheartedly recommend!
How lucky I am to have connected with Jean LaCour! During the past five years I have benefited immensely from her wisdom, insights, and amazing capacity for innovation.
I am inspired by her generosity and willingness to share her vast wealth of experience from expanding her NET addiction counselor training into a truly global initiative that includes certifying Professional Recovery Coaches. She has helped me to refine my specialty area in Divorce Coaching.
Through our Certified Divorce Coaches and graduates we are helping millions of individuals and families worldwide.
"Dr. Jean" is a force for equity and unity! I've been blessed to know her for more than 20 years. We met when I was Senior Instructor and Army Officer teaching human relations at the Defense Equal Opportunity Management Institute (DEOMI). We shared a passion for identifying strategies for racial reconciliation and understanding self through temperament analysis. While I pursued my PhD, she helped me become certified in Temperament Therapy. I shared my expertise with NET Institute in classes on understanding racism, white privilege, and Ethics. It is wonderful to know that after all these years, she has remained committed to equity, diversity and inclusion. We need more leaders like her!"
The teaching/mentoring of Dr. Jean LaCour in her 1997 first visit to the Freedom Program in Egypt were eye opening. In the year 2000 we partnered in providing a Certificate in Addictive Behavior.
The professional excellence provided through NET Institute as well as Dr. LaCour's role in helping us to synergize our Clinical, Christian, and 12-Step programs in the Arab context literally catalyzed the growth of Freedom.
We went from a small program to providing 1,500 beds in 32 drug rehabilitation centers and 6 detoxification centers. Together NET Institute and Freedom Program have trained 17,000 students from 44 nations, transforming the addiction scene across the Middle East and worldwide.
Memberships and Affiliations