The International Center for Addiction & Recovery Education is known by the acronym ICARE. It is a Center of Excellence for bringing together people and processes to overcome the unprecedented societal challenges of addiction.
The culmination of 25+ years of work in the field of recovery and addiction, ICARE is deeply rooted in the principles of Resilience and Emotional Sobriety. ICARE is committed to raising the awareness of addiction in our culture and helping individuals live their best lives, free from problematic behaviors and past stigma.
ICARE was founded in 2020 as a response to the surge in substance misuse and addictive behaviors arising as a Pandemic within the Covid-19 Pandemic. The brainchild of Dr. Jean LaCour, ICARE is the parent organization to a trio of credentialed divisions including: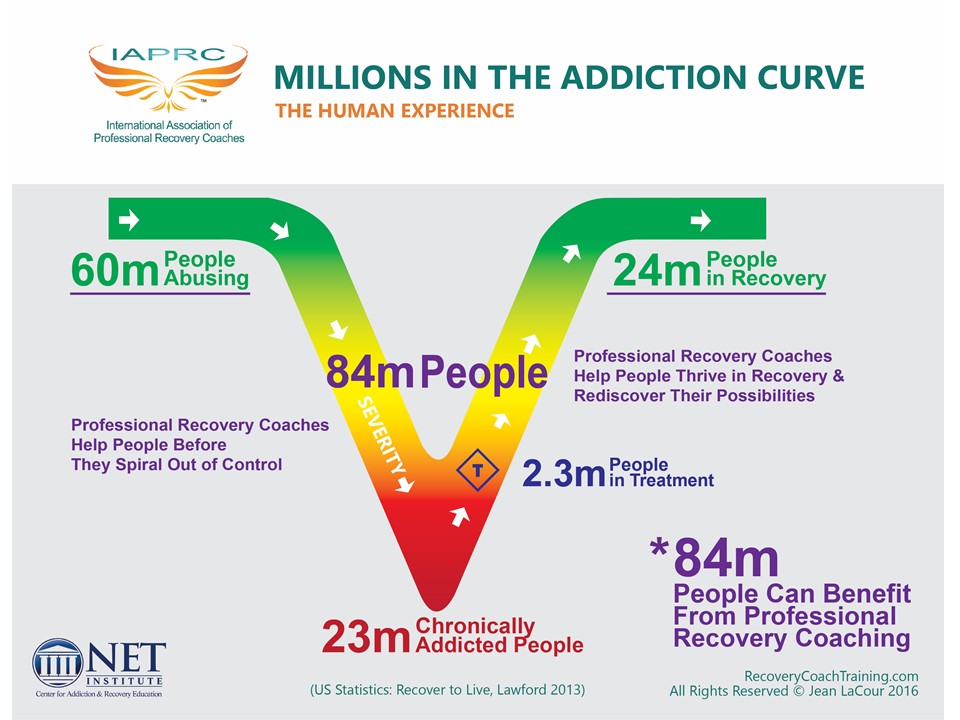 1996: NET Institute Red Zone focus: created Professional Addiction Counselor training programs to meet international clinical certification standards (IC&RC and NAADAC) for thousands of people providing addiction services outside of and inside of formal treatment settings
2003: NET Institute Red Zone focus: created training programs for Peer Recovery Support Specialists and Mental Health Peer Supporters, including Military Veterans, seeking to use their lived experience in Recovery to serve their peers.
2009: Moved all training Online to serve the growing need for workforce training in the Addiction field
2013: International Association of Professional Recovery Coaches Green Zone focus: created a unique Coaching Specialty combining best practices from Addiction Recovery with proven protocols of Professional Coaching. Approved for continuing education by International Coach Federation (ICF)
2020: Strategic Sobriety Workforce Solutions Green Zone focus: creating specialized Early Intervention programs for businesses and organizations to avert the risks of substance misuse, enhance employee performance and promote a healthy and engaged workforce.
NET Training Institute, Inc. is a 501 c3 US tax exempt Florida not for profit corporation formed in 1998 to formalize 'grassroots' training programs begun in 1996. The five Milestones above were made possible with the financial and in kind support of many generous people who share our mission to Nurture, Equip and Train individuals who serve on the frontlines of hurting individuals and families facing addiction in a patchwork of recovery programs in scores of nations.
Today we are seeking major gifts and funding to quickly ramp up delivery of our innovative programs for Strategic Sobriety Workforce Solutions. The urgency is driven by the serious needs of millions of workers now redeployed as: Remote Worders; Onsite Workers; and Essential Workers.
We have the expertise and experience to help companies avert the risks associated with alcohol and substance misuse by their employees who are under extraordinary pressure in this era of Covid-19. We welcome having a friendly conversation if you would like to learn more.
Mission Statement: Through credentialed training programs, the International Center for Addiction & Recovery Education (ICARE) solves the growing global problems of substance misuse and addiction, empowering individuals, families, communities, and the workforce, to achieve Resilience and Emotional Sobriety and live their best lives.